Welcome to Knutsford.Net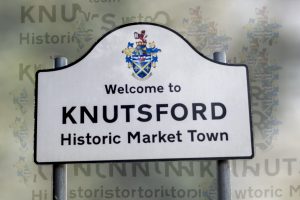 Visitors to Knutsford.Net will most certainly be romanced by the historic ambience that encompasses the town.  At the same time they be delighted with the many charms there is to see and do.  Princess Street (also known locally as Top Street) and King Street lower down (also known as Bottom Street), form the "hub" and can boast of a large number of restaurants, pubs, coffee shops, boutiques, antique shops and art galleries. At the top end of King Street is the pedestrian entrance to Tatton Park. The Tatton estate was formerly home to the Egerton family, and has given its name to Tatton parliamentary constituency.knutsford.net
In 2017, Knutsford was awarded the best place to live in the North West beating Kendal, Lymm, Saddleworth and West Kirby on the Wirral.  The accolade was given by the Sunday Times (dated 19th March 2013) which stated that the little attractive town, surrounded by country fields is about earning a living and lifestyle.  It even enjoys a Curzon Cinema, antiques galore and three luxury car dealerships (including the busiest Bentley showroom in the country).  The paper went on to say, a minor outcry was the opening of an Aldi in the town. However, all was forgiven when the locals found a taste for it's very reasonably priced caviar. So much so, Aldi was had to build an extension to the store, all within a year of it opening.  
….
….
Cheshire Game and Angling Fair 2017
Established in 1984, the Cheshire Game and Angling Fair this year takes place on August 6th, at Peover Hall, Knutsford on the A50 with the postcode WA16 9HW.
There is something for everyone involved or interested in Game, Angling, Equestrian, Dog training and much much more.
Even for those not involved it is a fantastic day out for the whole family.
The Cheshire Game and Angling Fair is run entirely by volunteers. Over the past 9 years we have managed to raise over £85,000 for various local charities and country sports organizations. Any surplus proceeds are distributed among charities and local causes.
Further information including the purchase of pre entry tickets can be found on their website at http://www.cheshiregameandanglingfair.co.uk.
RHS Flower Show RHS Flower ShowThe RHS Flower Show is returning for another year to the magnificent deer parkland of Tatton Park. Once again as in previous years, the 2017 RHS Flower Show offers an [...]
.