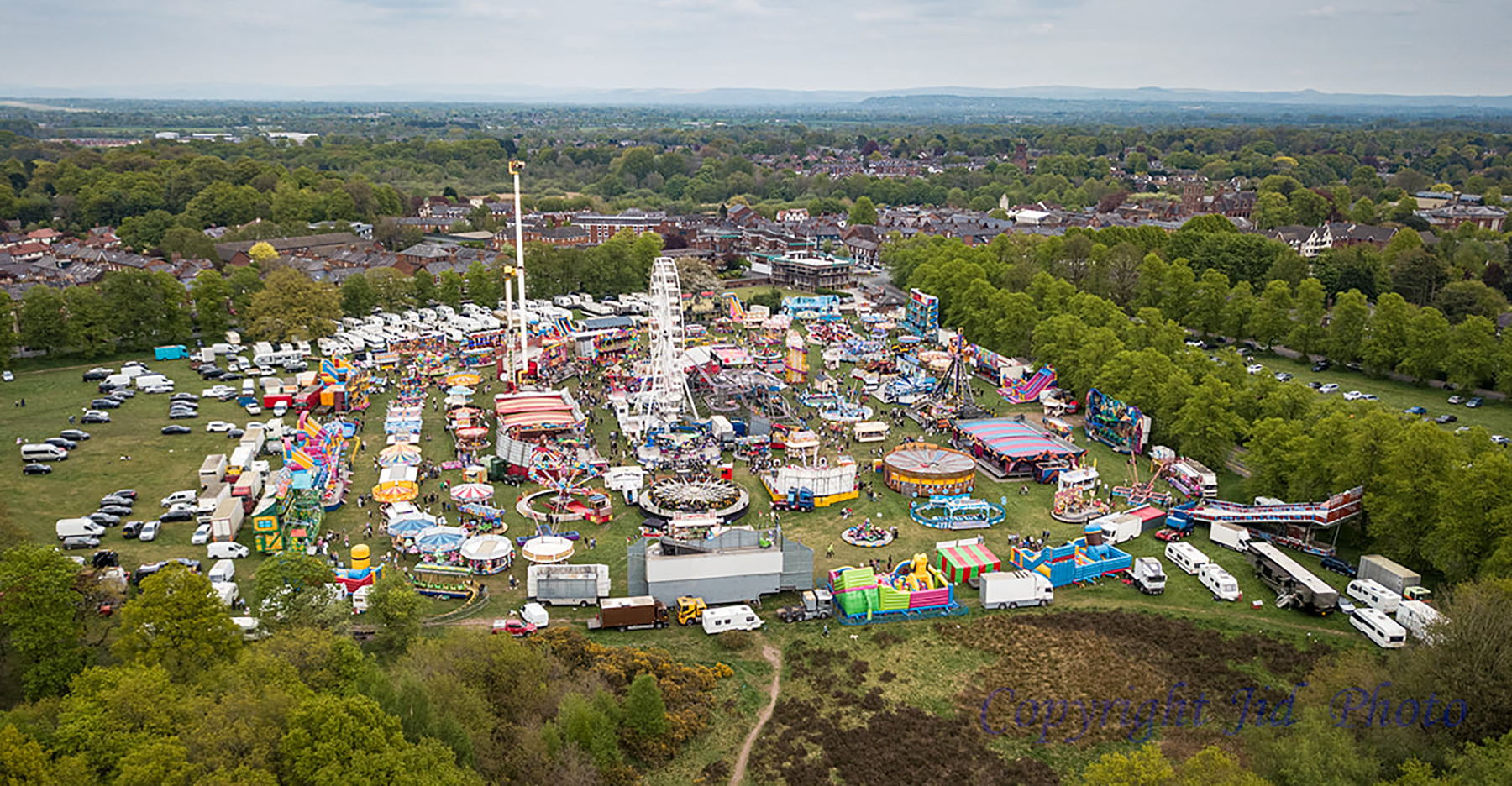 Knutsford Fair
May 4th @ 6:00 pm

-

10:00 pm
Knutsford Fair (John Collin's Funfair)

Knutsford Fair – The Collins's have provided Funfairs, in support of numerous events throughout the Northwest and Knutsford Royal Mayday is Cheshire's largest funfair and one of the biggest in the country. John Collins's family have been connected with the running of this funfair since
This year (2023) the Fair will be open:
Friday 28th April
Saturday 29th April
Sunday 30th April when the Fireworks will be held at dusk
Monday 1st May
Thursday 4th May
Friday 5th May
Saturday 6th May (May Day)
Sunday 7th May half day only.
This always happens when the Bank Holiday falls before May Day
The official car parking for Knutsford Fair is on the Little Heath and is arranged and manned by volunteers from the Knutsford District Scouts. The entrance is on Northwich Road opposite the fair and the parking fee is £3.00 all day.
Car Parking on May day is also available as follows, at the Knutsford Football Club on Manchester Road.   The parking is available from 11:00am  and toilets are available at this site.  Knutsford Football Club also man the entrance to the Large Heath for car parking on all days except May Day from 12:00 noon.
*Featured image (arial shot at top of page) courtesy of  Jid Webb, Knutsford.