Knutsford Makers Market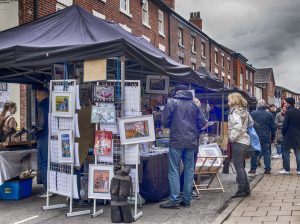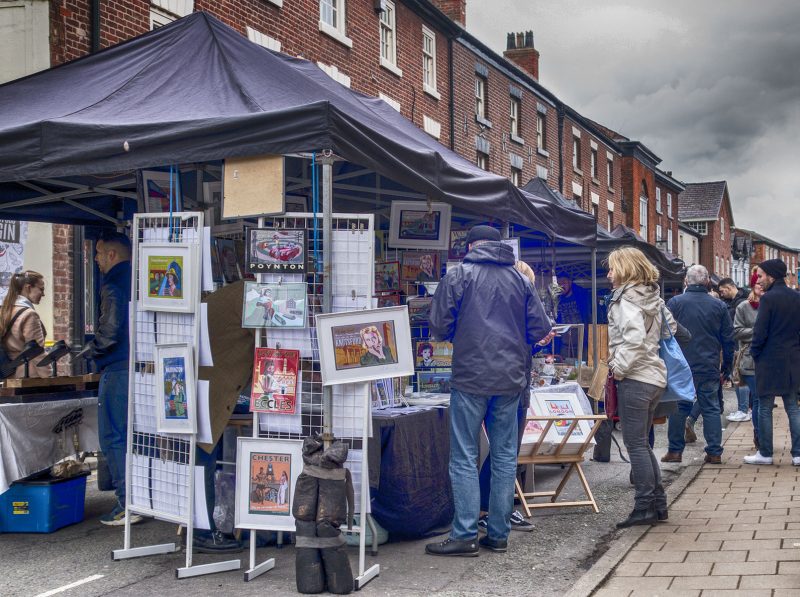 Knutsford Makers Market is held in Knutsford Town Centre on the first Sunday of each month.
The amazing location is a showcase with fabulous shops and restaurants, what a great feel and buzz is in the town on market day. Even though we say so ourselves, this event is pretty special. One of the largest artisan markets of this type in the UK, with only the very finest food, drink, art and craft. This event is not to miss!
"Lively music in the street with delicious smells of food cooking at stalls selling snacks and meals. It's bustling and busy with a wide variety of crafts to choose from. Local cheeses, pies, preserves are on offer along with handmade items of all kinds. The choice of gifts for others or yourself is wide ranging and it makes for a good day out."
We visit this market every couple of months and never disappointed. The road is shut off so that stalls can set up along this road and off side roads. It is a real mix match of food, craft & drink of every description and taste & budget from pence to pounds. An explosion of colours & smells, taste the pies and chutneys before you buy, loads of ideas for birthdays, xmas or just a nice gift. There is also an area set up for hot & cold drinks, alcohol and food with seating and a live band who play for charity so give what you can afford but they are excellent as is the freshly cooked food!. Overall a great market that maintains its quality and popularity and brings additional free advertising & business to the local shops some of which take advantage of the market and open for business on the Sunday. Overall, its free to stroll around and just enjoy the sights and sounds or buy and it is probably the best market in Cheshire, enjoy!!
.
.
.
For further information visit the Makers Market website.
© Knutsford.Net – Knutsford Makers Market