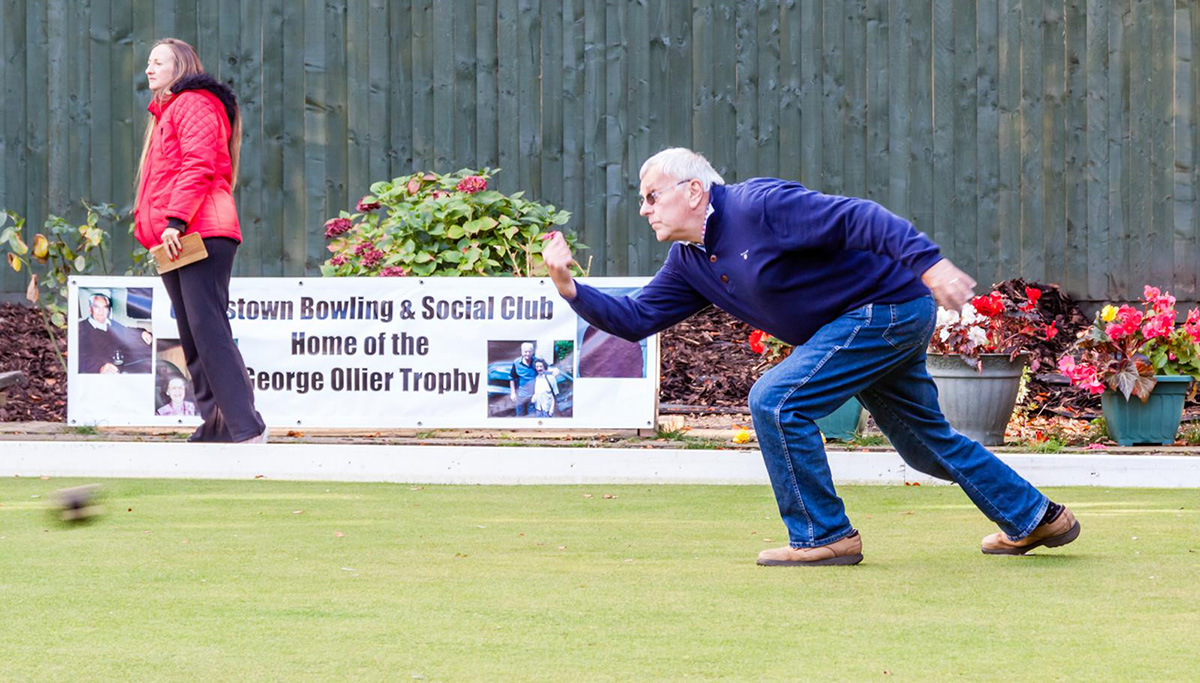 Knutsford Sport Clubs
Sport Clubs: Knutsford can boast of a large array of sport clubs, including archery, badminton, squash, swimming, netball and golf.
The list below includes football, cricket, cycling, hockey, rugby and tennis. It is by no means an exhaustive one.
If there are those that are missing or details which may be out of date, please email the webmaster@knutsford.net or leave a message via the Contact Page on this site.
All listings are free.
Sport Clubs:
Name
Details
Canute Badminton Club
The club nights are on Mondays, all year round and match nights on Wednesdays throughout the season. Members are from a broad range of ages and abilities. Currently, the club field teams in the Stockport, Crewe and Warrington Leagues. They also have a large junior section, with coaching on a Monday night at 7-8pm.
Crosstown Bowling and Social Club
The Club is situated just a few minutes walk from the centre of Knutsford and offers a quiet relaxed atmosphere for members and their guests in the heart of the beautiful Cheshire countryside.

A wide range of real ales, lagers, ciders and spirits are available, all competitively priced. Feature ales from Thwaites include their original bitter and Wainwright.

North Cheshire Bowman
North Cheshire Bowmen (and its Junior and Disabled sections) is a club of about 140 archers based in Knutsford, just to the south of Manchester, England. It is affiliated to the Cheshire Archery Association, and in turns the English Northern Counties Archery Society and Archery GB (also known as the Grand national Archery Society). It is proud to be actively participating in ArcheryGB's new On Target scheme for club development, and to receive support from Active Cheshire.
Egerton Football Club
Egerton Football Club has a membership of over 500 young players and over 100 adult players, all from Knutsford and the surrounding area.  The Saturday club boasts of over 100 participants aged three to seven.  The club operates 37 youth teams and seven adult.

In 2007 the club achieved Charter Standard which means that the club has met the FA requirements for best practice in training and development along with child welfare and community involvement.

In 2012, we created our first team ground to meet the requirements of the Cheshire League to enable the club to continue its journey to be part of the football league pyramid.

Knutsford Badminton Club
Knutsford Badminton club play at every Sunday night, 7:00pm until 9:00pm, on 3 courts, at Knutsford Leisure centre (01565 653321) with feather shuttles (The "Rally Point Scoring" system is used).  

Visitors

are always welcome, there is no charge for the first visit, additional visits will 

incur

 a small fee.

Knutsford Bowling Club
Keep fit and active, meet new friends and play one of the most enjoyable sports for a fraction of the price of other activities.  You can play socially or join one of our many teams that play in various leagues, or  just come along and enter our regular friendly competitions, which are held mainly on a Sunday, for people with different skills.

Socially, we hold popular social events in our licensed clubhouse. Bingo/ Quiz nights/ Play your Cards Right and hot pot suppers to name but a few.

Knutsford Cricket Club
Knutsford Cricket club play at Knutsford Sports Club on Merheath Lane, just before Egerton Youth Club.  For more information visit their website or ring 0786 6664920 or email knutsfordcc@hotmail.co.uk.
Knutsford Football Club

Knutsford FC is the town's football club was formed in 1888 and has a rich history & heritage with continuous residence on its current site since 1932.

The Club is situated on Manchester Road, Knutsford and fields two teams. The First team plays in the Cheshire League Prem and the 'A' team appears in the Cheshire reserve league Div 1.
Knutsford Golf Club

The Knutsford Golf Club is a not-for-profit, private club owned by its members who come to relax and immerse themselves in the idyllic setting, while enjoying one of the finest tests of golf in this area of Cheshire.

Established by Lord Egerton of Tatton in 1891, the challenging 10-hole course is set upon the highest point of the Tatton Park estate, and enjoys far-reaching views over the mature woodlands and lake. As one of the most attractive courses in the north-west members describe the club as Knutsford's "Hidden Gem".
Knutsford Hockey Club
Knutsford Hockey Club has six teams, three men, two ladies and a junior section.  Visit their website for more information.
Knutsford Leisure Centre
The Leisure Centre is ran by a non profit organisation called EveryBody on behalf of Cheshire East Council.  They provide a number of activities to suit all the communitity, no matter how able you may be.  The centre includes a state of the art gym which includes:  5 Treadmills, 2 Ascent Trainers, 2 Cross Trainers, 2 Upright Cycles, 1 Recumbent Cycle,  1 Hybrid Cycle, 2 Rowers and 1 Stair Climber.  In addition a number of keep fit classes are also available.  The centre can also boast of a swimming pool and large hall for badminton, football etc, squash courts and additional outside facilities to.  Visit their website for more details.
Knutsford Netball Club
Knutsford Netball Club has five teams and are always on the lookout for new members. If you are interested in joining the Knutsford Netball Club please get in contact with coach Emma Pike.
Knutsford Rugby Club
 Their incredible support over the years has created new platforms and opportunities for the club to grow and develop into a vibrant, friendly and fun place to play rugby, bringing people from all walks of life together. It's a great success and one the club is immensely proud of.
Knutsford Sports Club

Knutsford Sports Club is a community sports club, currently with around 550 members.  We aim to provide facilities for, and promote participation of, the whole community in the sports of

Cricket

,

Archery

,

Squash

and

Tennis

.

Cricket has been on the site at Mereheath Lane since 1881 and in Victorian times the site was used generally as a sporting area.
Knutsford Squash Club
Knutsford Squash Club was founded in 1984. It is a private club within Knutsford Sports Club and has more than 100 members. It is a non-profit making club run by a committee of volunteers for the benefit of its members, and has four senior teams, all competing in the North West Counties Squash League.
Knutsford Tennis Club

A friendly tennis club catering for all ages and standards. B

eginners

,

social players

and

team players are all welcome. 

As an adult you may come down as a prospective member on our Tuesday Club Night at 7.00pm and play for a couple of times before deciding to join.  

Alternatively, visit their social tennis 'pay and play' on a Thursday evening 

(6.30pm – 8.30pm) – great for those just returning to tennis after a break or moving from beginner lessons to social tennis, this session is free to members, £5 for non members

Knutsford Tri Club
If you're serious about your sport but want to develop your ability in a friendly and social atmosphere, Knutsford Tri Club is for you. The club takes an individual approach to each of the triathlon elements. So if running, swimming or cycling is your passion we have the structured training sessions and experienced coaches to help you move up to the next level…and beyond.

The club is a club for everyone – regardless of ability or experience. If you're a complete beginner they will help you take your first steps – if you're a seasoned winner they will aim to help you push your limits and fine tune your technique.

Knutsford Vikings
 

Knutsford Vikings have a limit on the number of swimmers which can be accommodated in the pool during a session. Consequently, the number of members is controlled carefully.

The club has a waiting list has which is processd in order of application date and availability in the appropriate swimming group.
Toft Cricket Club
 Toft Cricket Club has been running since 1928 and is based at Booths Park. They have 400 members who are aged between eight and 90. There are three senior sides who play over the weekend and an over 40s team which meet on a Wednesday night. The also run nine junior teams and have a charity side called the Toft Taverners.